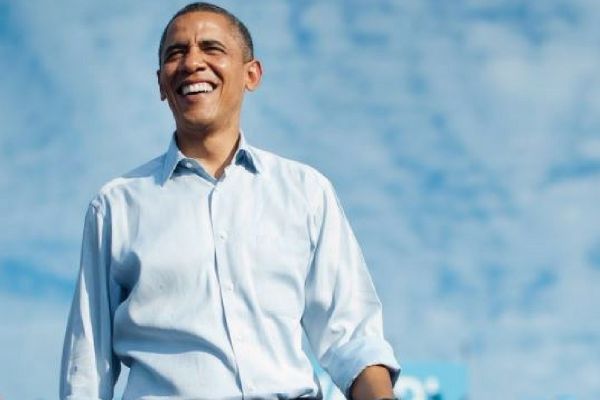 High school students returning to school at McKinley Tech in Washington DC yesterday got the shock of their lives when none other than former US president Barack Obama strolled into their class.
"How's it going everybody?", the charismatic politician asked cheerfully as he entered the classroom.
"I heard you were meeting and I thought I'd drop by".
The students looked around in disbelief as Obama walked in. Some covered their mouths in shock while others burst into nervous laughter.
"Is that my seat? You guys don't mind me crashing, right?", he queried as he joined the lesson.
Chatting to the students who were seated around in a circle, he explained: "One of the things I did throughout my presidency was I'd meet with groups of young people everywhere I went, whether it was here in the United States or when I was travelling overseas.
"Just to kind of hear from them, find out what they're interested in, because I do believe that most of the problems we have are going to be solved by you".
He was filmed shaking hands with students as they filed out of the classroom and advised one young woman: "Remember what I said. Don't back down".
As the former president's motorcade drove away from the school, the whole school surrounded it, cheering and waving to him.
He later posted a video of his surprise visit to his Instagram account, explaining why he felt meeting with young people was so important.
"These young people that I met at McKinley Tech today are the reason I'm hopeful about the future. To all the young people headed back to school around the country: Make us proud.
"You're the next generation of leaders, and we need you".
Mr Obama's spokesman Keith Schiller told The Hill that Friday's visit was a part Obama's "ongoing conversation with young people".

Last year, Obama posted a photo of himself meeting some young children dressed in superhero costumes. "Not all heroes wear capes - but some do", he captioned it.
Ah Barack, never change!