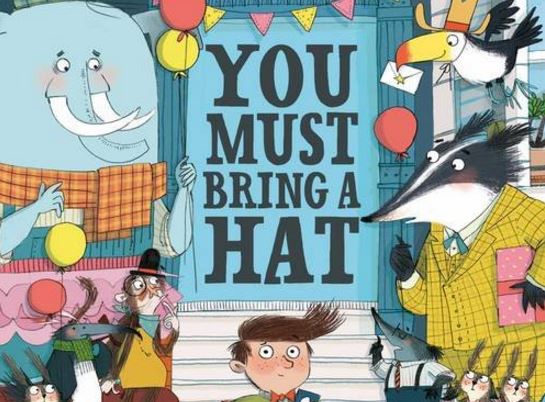 We are all cordially invited to the biggest, bestest, hattiest party of all time - a party that depends on all the guests wearing a hat!
But what if you don't own a hat? And what happens if every shop is sold out of them? Does that mean you can't go to the party? The exact questions that ran through this young boy's mind as soon as he open his invitation.
After asking a monkey if he can borrow his hat, the young boy in You Must Bring a Hat tries to get into the party...
After being refused, he then sets out on a journey to not only find a hat, but a monocle, a piano, a tutu, a penguin, a suitcase full of cheese and a knife.
Until he explodes that is and ends up arriving at the party a little late...
Colourful, fun and eas yto follow, young kids will love having a look through the illustrations while you read them the book in bed.
Published by Simon and Schuster, it will be available from Friday, 10th June.
SHARE if you plan on getting it.