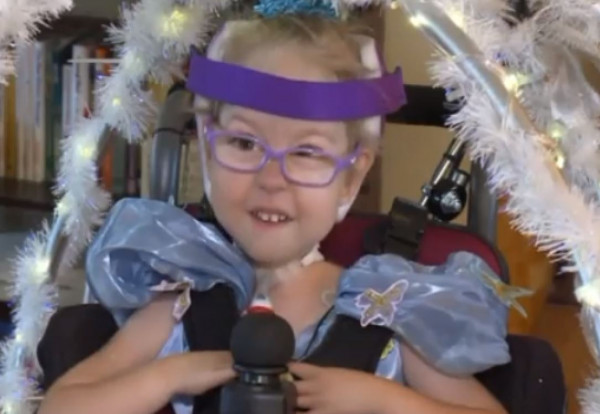 Roslyn Breen is a Disney lover - the three-year-old spending her days watching her favourite movies, admiring her favourite princess.
The tot, who was born with an undiagnosed muscular condition which prevents her from walking or sitting up, was looking forward to the Halloween season.
But her mum wasn't going to allow Roslyn's wheelchair stand in the way of the Halloween excitement or a real-life fairytale.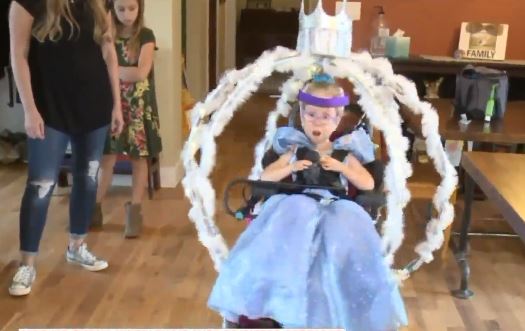 Roslyn's mum, Tiffany, got to work using old Christmas decorations, hula hoops and anything sparkle-filled in sight, creating a Cinderella carriage for her daughter.
The carriage was made around Roslyn's wheelchair, and upon completion, fit for a princess with fairy lights showing off her happiness.
Speaking to Fox 17, Tiffany stated: "Ros is forever my little princess, and she loves Disney, so Cinderella was definitely something she wanted to be."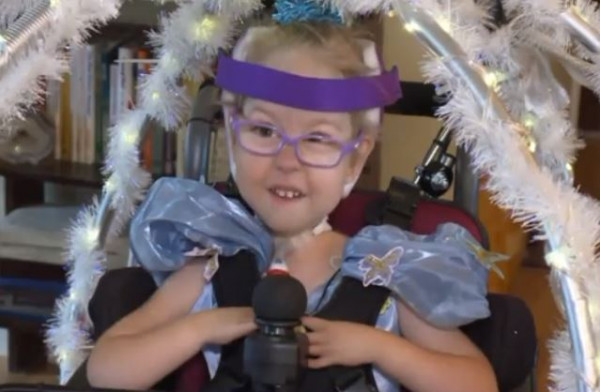 Tiffany wanted her little girl to have a positive experience coming up to Halloween, prompting her to come up with the beautiful idea.
Roslyn dressed up in her Cinderella outfit with princess slippers, looking every inch the part with her beaming bright smile.
It's amazing what you can do with a bit of thought and determination - what a fantastic costume for little Roslyn, she's a real-life princess.
Have you had any special costume ideas for your kids?