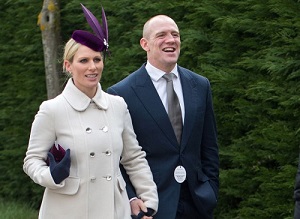 She gave birth back in January, and Zara Phillips chose last weekend to christen to her daughter Mia.
According to reports, Zara and husband Mike Tindall celebrated Mia's christening in an intimate ceremony in Gloucestershire on Sunday.
Taking place at St Nicholas Church in Cherington, the private ceremony was attended by a number of members of the royal family including the Queen, the Duke of Edinburgh, Princess Anne and Prince William.
While no formal announcement of the christening was made, a correspondent for ITV first picked up on the news after spotting the Queen and Prince Philip arriving to church.
Zara recently opened up on her journey as a new mum, saying that she is thoroughly relishing her new role.
"I've really enjoyed it," she told CNN, adding, "In a funny kind of way it's like having another high performance horse on your hands. You've got to get them in a schedule and feed."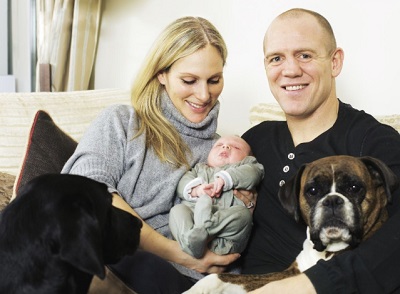 She also insisted that, despite media reports, she does not have a nanny helping her out with her 10-month-old daughter.
"The press have printed that I have a nanny, who is my best mate Dolly Maude, which they obviously haven't realised," she recently told The Telegraph.
Mia is the first child for Zara and her rugby star husband Mike.