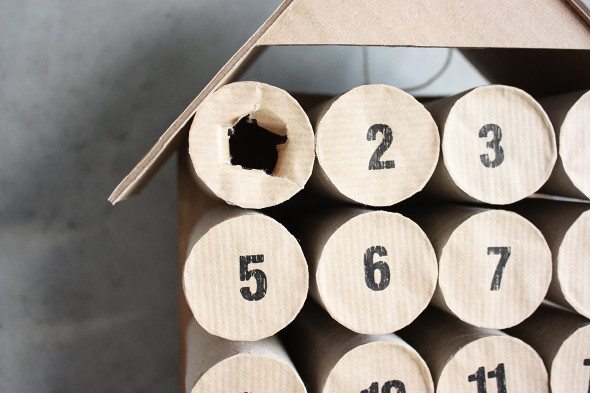 Before you throw your used toilet rolls into the recycling bin, have a look at the many clever uses for the humble loo roll.
1. Park toy cars
Save up lots of toilet paper rolls, lay them out in a shoe box, fix with tape and use the box as a garage for toy cars. This can be a game and storage in one.
2. Store your wrapping paper
Cut a toilet roll down the side and slip it over a roll of gift wrap to secure the end and keep things neat.
3. Secure your hair ties
Take a used toilet roll, a few strips of washi tape and your hair ties and bobby pins. Decorate the tube with the washi tape, stickers or pencils, put the hair ties around the top of the tube, and attach the bobby pins to the base for a neat hair tie storage.
4. Chalk it up
Make some footpath chalk using your loo roll as a mould for the paint and plaster. Kids get through so many sticks of chalk when they're drawing outside so this one makes saving sense.
5. Grow some seedlings
Growing plants from seeds is easier than you think, especially when you can grow them in cut-down toilet rolls that can be planted straight into the ground when the plants are ready.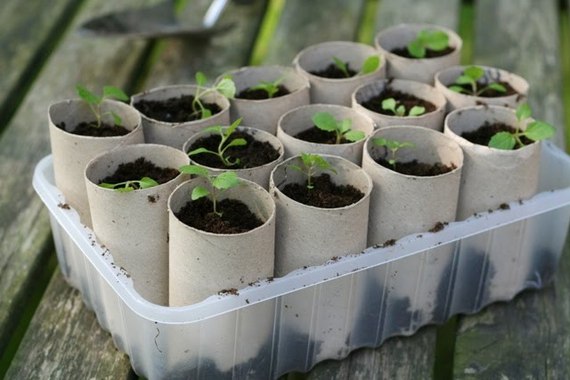 6. Store your pencils
Tidy up your desk with a pencil and pen storage caddy made from recycled toilet rolls.
7. Keep your glasses safe
Store your glasses in a toilet roll. No one will ever know once you've covered the loo roll in pretty fabric.
8. Countdown Christmas (pictured)
We're a little early, but the start of Advent comes around quicker than you think. This year you can delight the kids for 25 days with a homemade Advent calendar that uses up plenty of toilet rolls.
9. Activity for toddlers
Get your little one to decorate a few loo rolls using markers, cut them up into different sized loops, add a piece of thick string and they instantly become a cute beading game, perfect for developing fine-motor skills and hand-eye coordination. They will be very proud to wear their creation as a necklace when they have finished.
10. Organise your cords
Use your toilet rolls to neatly store pesky cables and cords. Simply write on the outside of the roll what the cord is for, wrap the cord and secure with the toilet roll.
Images via Pinterest.