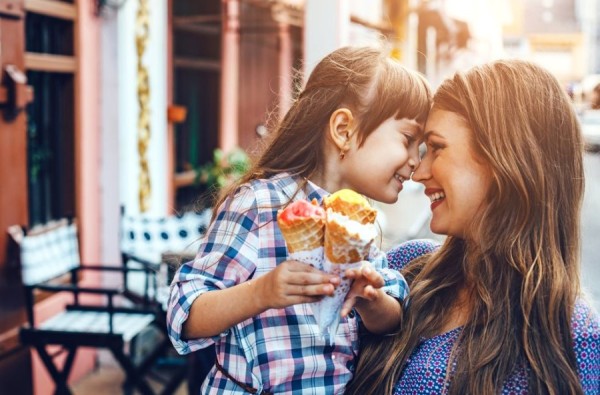 Raising a daughter is one of life's greatest gifts; through the good and the bad you know that you have been gifted a best friend for life.
You're the constant in their life, that unwavering love and unconditional support - they'll always be your little girl no matter what.
But sometimes we hold back, and forget that no matter how strong-willed and determined our daughters are, there are a number of essential things we need them to understand.
So we have a list of 13 things every mum should tell their daughter pronto - and you need to take notes.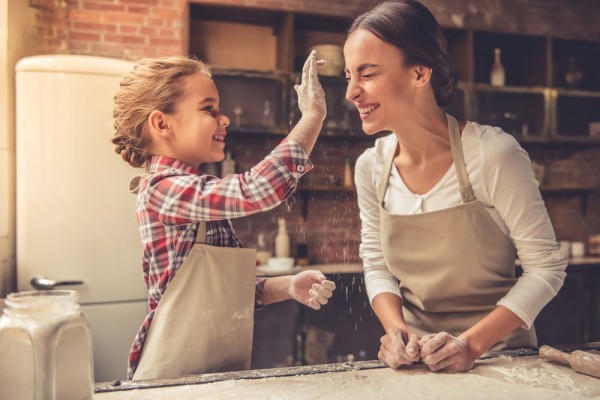 1. You are beautiful
In an age of social pressures, your daughter needs to know that she is beautiful. Not because of her appearance but because of her as a person. Never underestimate how often you need to remind her of this.
2. Stay true to you
Friendships can shape us, some for the better, some not so much. Always remind your daughter that no matter what's the popular choice at the time, she should always remain true to herself.
3. Learn to say no
To everyone but you of course! Honestly though, there is nothing worse than trying to please everyone. Girls seems to have this tendency more so than boys, and it is important for them to know they can say no and not have to feel bad about it.
4. Read ALL the books
Not alone will their imagination benefit but so too will their knowledge of the world - time spent reading is time well spent.
5. Be kind
Always. Repeat this 100 times and more so it sinks in. The smallest act of kindness has the capacity to change a person's day or outlook on life.
6. Learn to cook
She might burn several saucepans and destroy your microwave while learning, but she will thank you in the long run. And make sure having a healthy relationship with food is top of the agenda.
7. Ask for help
Make sure your little girl knows that if she's struggling - be it with homework, activities, or with life in general - she can come to you and ask you for help. Always.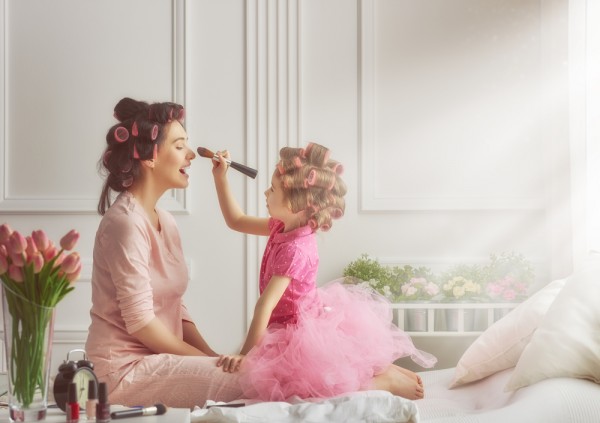 8. It's OK to cry
Crying does not make girls weak. They are allowed to cry. They are allowed to feel intensely and they will be capable of getting back up again.
9. Have belief
Sometimes we come across people who will have you believe you cannot do/achieve something. Never allow your daughter to think like this. They are capable of great things, and once they understand this, they will achieve everything they want in life, and more.
10. Have fun
Enjoy life. Remind them to smile as much as they can and to dance like no one is watching - and don't let them apologise for either. Having fun and enjoying the smallest moments will be what they remember most when they are older.
11. Change happens
Explaining to your daughter that things can change is important. There is no need to send them into a panic, but make them aware that people often change, friendships don't always last, and things don't always go according to plan. Tell them instead that these moments are a time of learning and will shape who they are in the future.
12. Appreciate the little things
Whether you live in a mansion or a two-bedroom house, you are lucky to be there. Make sure your daughter knows that everything she has is to be appreciated. From the effort her parents go through to give her the best in life, to those furry socks her granny gifts her at Christmas. There will come a day she will regret sulking instead of embracing the 'thank you' hug.
13. I love you
You can never tell your daughter you love her enough. Ever. As a young girl she will smile every time she hears the words, as she grows older, her face will blush with embarrassment. But by the time she goes to college or moves out for the first time, she'll want nothing more than to hear those words. And she'll always remember the times you told her.