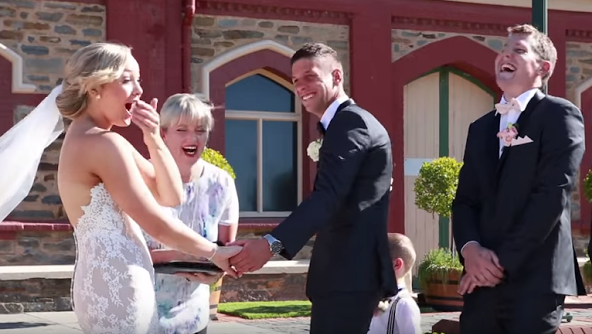 At the crucial moment of the 'I dos' a couple were upstaged when their three-year old son blithely piped up: "I NEED a poo!"
Of course the celebrant had no choice but to stop in her tracks while the stunned bride and groom – and all the guests – had a giggle.
What a moment to declare a number two!
Within seconds, an obviously on the ball bridesmaid grabbed the boy and rushed him to the toilet so he could do his business. Trying to keep a straight face the celebrant then attempts to get the sombre mood back for the vows.
Well when you gotta go you gotta go we suppose!
So. Fricking. Funny.