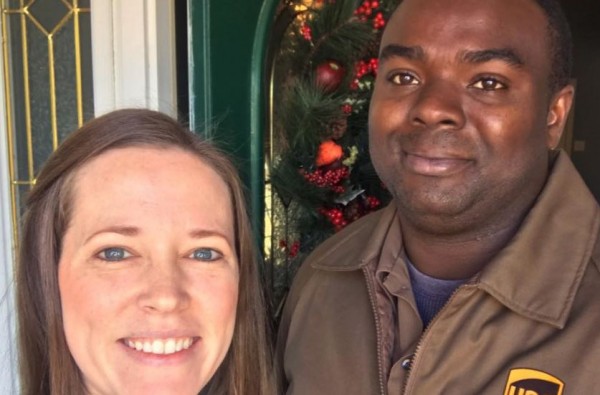 Postal staff, couriers and delivery workers play a huge part in our Christmases – they work so hard at all sort of mad hours, bringing our important parcels and mail to our door.
And one mum who knows this all too well is Lisa Betts Gwin, who came up with the sweetest way to thank the workers who deliver her parcels.
She created a box of treats packed with Christmas cookies, crisps and bottled water, as a little pick-me-up while they're busy on their rounds. And while we're sure the treats go down well, we think it's the thought that will move them so much more.
"I wanted to do something for the delivery guys that have been doing a great job this Christmas delivery season!" she wrote on her Facebook page. "I've definitely kept them busy! I had someone suggest this and I thought it was a great idea!
"I had input from a few wives of delivery guys... they said their hubbies really appreciate it! If you order a lot online, consider blessing these guys during a super busy work season!"
Lisa then posted an update of the response got from her "UPS guy".
"I could hear him happily laughing before he rang our door bell!" she wrote. "He was so excited and said he wished he had his camera so he could take a pic! I told him it all would still be there the next time he came by! He grabbed a couple of snacks and went back to work."
How lovely is this? Talk about making someone's day. We would love to do something similar!