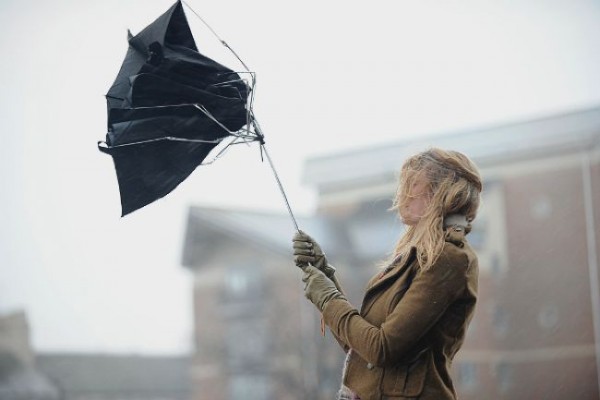 A 'tornado' has caused serious damage on the Welsh coast as 94km/ph winds battered the town of Aberystwyth.
Caravans were upended and roofs were torn off as high winds hit the town at about 10.30am.
Absolute carnage. Emergency services on scene. Everyone is safe though. #Aberystwyth #storm #clarach pic.twitter.com/8fmOpvFUJw

— Thomas Scarrott (@thomasscarrott) November 17, 2016
Electrical power to some areas in mid Wales was and continues to be disrupted, according to Scottish Power.
The winds were the strongest ever recorded in the town, Aberystwyth Lifeboat weather station told the Telegraph.
#Aberystwyth freak #tornado damage pic.twitter.com/PILudSrsr6

— Pandora Lloyd Harvey (@_Panz_) November 17, 2016
Several tress were uprooted and metal flag poles on the coast line were bent in the storm.
All bus services were suspended and the heavy wind has also closed the Severn Bridge temporarily.
Lucky escape! pic.twitter.com/nswX8IpbCi

— Thomas Scarrott (@thomasscarrott) November 17, 2016
Several roads are closed in the Machynlleth and Aberystwyth areas due to fallen trees, the Dyfed Powys Police said.
Thomas Scarrott, who runs the Clarach Bay Holiday Village, near Aberystwyth, shared pictures of the holiday village, which was hit hard by the storm.
Scarrrott described the weather as causing "absolute carnage." No injuries have been reported.