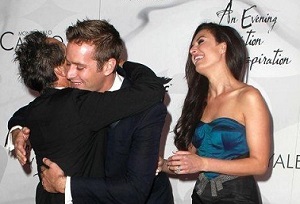 They welcomed their first child together earlier this month, and finally model Elizabeth Chambers and actor Armie Hammer have shared a sneak peek of their daughter.
The couple, who became parents to baby Harper four weeks ago, released their first full family photo.
The stunning image, shot by photographer John Russo, shows the delighted parents cooing over their little bundle of joy.
Posting the photo to Instagram, proud mum Elizabeth wrote: "#fbf to two weeks ago when the amazing @johnrussophoto came over to meet Harper and captured this gem. So leeetle! [sic] Can't believe she's almost a month old."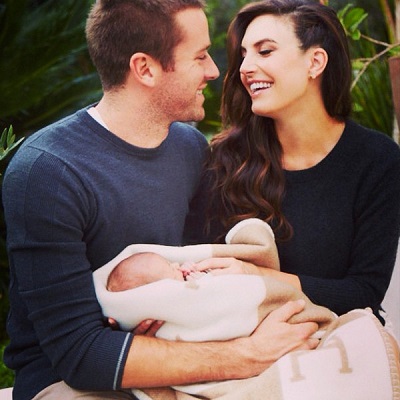 The couple recently shared the meaning behind Harper's name, revealing that it held special sentimental value to them. It was Harper Avenue, where Elizabeth lived when she met Armie eight years ago, that inspired the couple's beautiful choice.
What a stunning family photo. They look absolutely besotted with their little one!