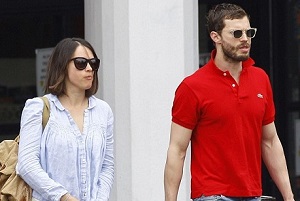 He has had an extremely successful year, but it seems that the rise of Jamie Dornan's career has come at a cost.
The actor, who is starring as Christian Grey in the highly-anticipated Fifty Shades of Grey movie adaptation, has revealed his heartbreak over being away from his 13-month-old daughter while filming.
Speaking in the February issue of ELLE UK magazine, the 32-year-old has admitted that sometimes he "barely recognises" his little girl when he returns from shooting, because she is changing and growing so fast.
"I've had to be away the last couple of weekends, and I come back and I barely recognise her, and it's awful; she changes so much. And then I have this huge fear that she won't recognise me," admits Dornan.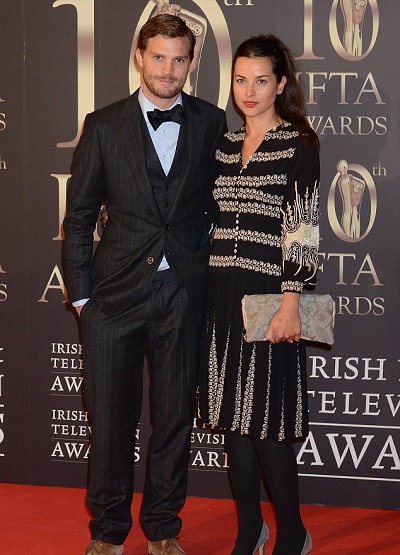 He adds: "The beard helps, but I had to shave it off a couple of times, so she's been shocked for the first few hours. She looks at me like, 'Do I love you? I think I love you.' I have to win back her trust."
Dornan is set to light up the big screen as Mr Grey in February, alongside fellow stars Dakota Johnson and Rita Ora.