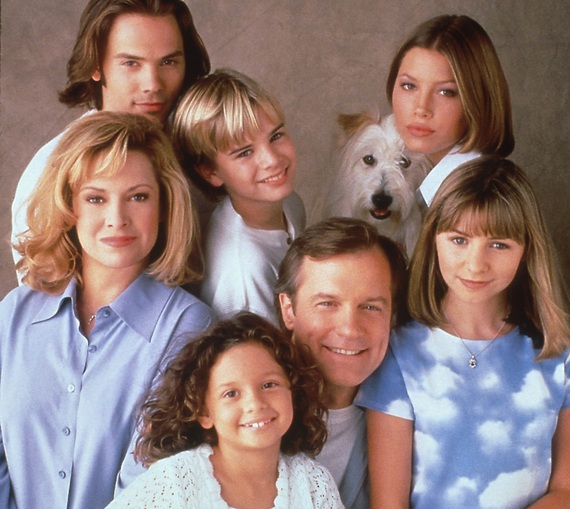 Some shocking allegations have just come to light regarding veteran actor Stephen Collins.
Most famous for playing the dad, Eric Camden on the long running family series 7th Heaven, Stephen
allegedly
confessed to sexually abusing and exposing himself to young girls under the age of 14.
The tape,
acquired by TMZ
, was taken from a therapy session between Steven and his estranged wife Faye Grant, who are currently involved in a long, bitter, divorce case.
Stephen revealed his horrifying acts to his wife in 2012, who insisted they attend a therapy session together. She then taped the session without his knowledge on the advice of her lawyer.
While therapy sessions are supposed to be confidential, you are allowed in California to collect evidence where you suspect someone of committing a violent felony. Sexual abuse of a child under 14 falls squarely into this category.
The New York Police Department has the tape and are investigating the issue, confirming to TMZ that there are "at least three victims" and they are investigating Stephen for "inappropriate sexual contact with minors".
While some of the alleged incidents happened decades ago, police confirmed that they can still be prosecuted as the statute of limitation runs from when the abuse is reported, not committed.
One of the victims is believed to be a relative of Stephen's first wife, who reported him in 2012.