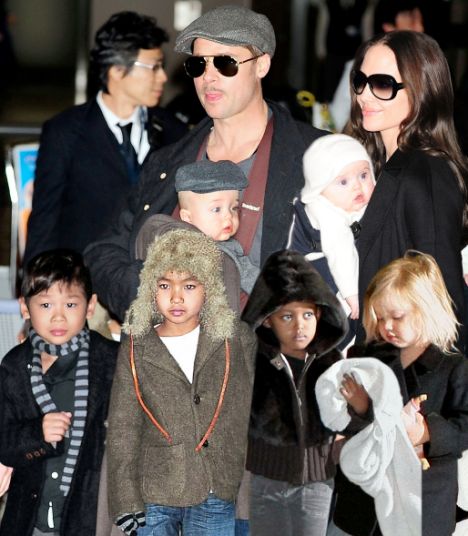 Angelina Jolie is reportedly considering IVF treatment to have more children.
The 38-year-old actress and her husband Brad Pitt already raise six children together.
Following her double mastectomy last year after discovering she was genetically predisposed to breast and ovarian cancer, Angelina is said to be thinking about having her ovaries removed as an extra precaution.
However, this would mean she would be unable to fall pregnant, which has apparently left the actress considering other means of having kids.
"Brad assured Angelina that their family is more than enough and he'll support her no matter what. IVF is always an option if she wanted to have another child, and she could freeze her eggs," a source has said.
Three of the couple's children – Maddox, Pax and Zahara - are adopted and they are biological parents to Shiloh and twins Knox and Vivienne.
After losing her mother Marcheline Bertrann to ovarian cancer in 2007, Angelina is said to be desperate to avoid the same happening to her family.