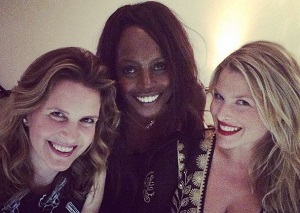 Her due date may be quickly approaching, but Ali Larter just couldn't wait to introduce her unborn child to the world.
The actress, who is expecting her second child, took to social media to share a photo from her baby scan with her Instagram followers.
The 38-year-old star posted the beautiful picture with the simple hashtag 'AngelBaby'.
The former Heroes actress, who is already mum to three-year-old son Teddy, announced back in August that she and husband Hayes MacArthur were expecting again.
Showing off her baby bump for the first time on The Tonight Show with Jimmy Fallon, Ali said that she had pulled out all of the stops to keep her pregnancy a secret for as long as possible.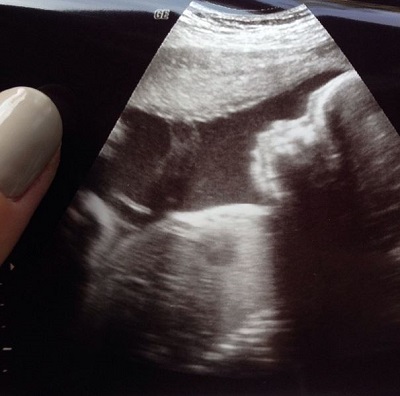 "It's such a scary time and I've been trying to hide it as much as I can," she said, adding, "I was still shooting my spy drama [Legends], so I have to be a covert spy in my own life too. I've been wearing blazers and push up bras. Anything to distract my bump."
With only a few weeks to go, we wish Ali all the best with the rest of her pregnancy.