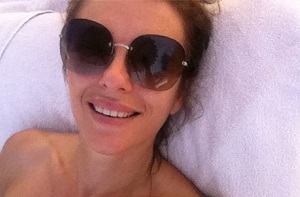 Cruz Beckham is the spitting image of dad David, while Suri Cruise is practically mum Katie Holmes' double.
Now, we have found the latest celebrity mini-me in the form of Elizabeth Hurley's son Damian.
The actress took to her social media to share a rare shot of her 12-year-old son with her followers.
The Bedazzled actress took to Twitter to post the cute picture with Damian, writing: "With my little man at the Disney Café at Harrods".
It was a case of mixing business with pleasure for the 49-year-old, who was in the famous London department store for the launch of her latest swimwear line.
The star, who launched the Elizabeth Hurley Beach line back in 2005, shared another shot of herself standing in front of two mannequins modelling some of her latest designs.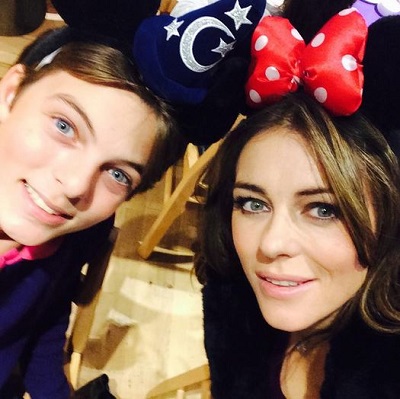 "Thank you to the lovely staff in the swim department," she wrote, adding, "Elizabeth Hurley Beach looking great!"
Elizabeth has previously spoken about how she juggles motherhood with her career, insisting that her son will always be her number one priority.
Speaking to Rescu.com, she once said: "It's not easy but my philosophy…since having my son, is that he comes first. And that's easy. I'm never torn about it. If he's got something on and he wants me to go, I go to it. And that's just that."