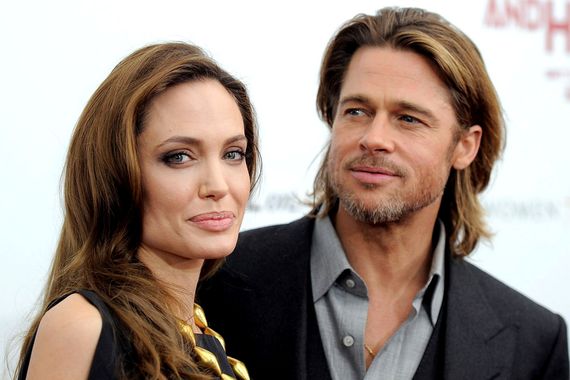 Angelina Jolie's wedding dress has been revealed, and it may not be to everyone's taste.
She and Brad Pitt are known for their big family, and they always talk about how much they love their kids, so it was fitting that they had a part to play in their wedding. However we weren't expecting them to be included in desiging their mum's wedding dress.
Atelier Versace master tailor Luigi Massi sewed designs based on their kids' drawings onto the veil of the dress, which added a nice peice of sentimentality to the gown. It wasn't the only part they had to play in the big day either, as they also helped to write their parents vows, and Maddox, 13, and Pax, 10, walked their mum down the aisle. Zahara, 9, and Vivenne, 6, were flower girls snd Shiloh, 8, and Knox, 6, were the ring bearers for their parents' wedding. So it really was a family affair.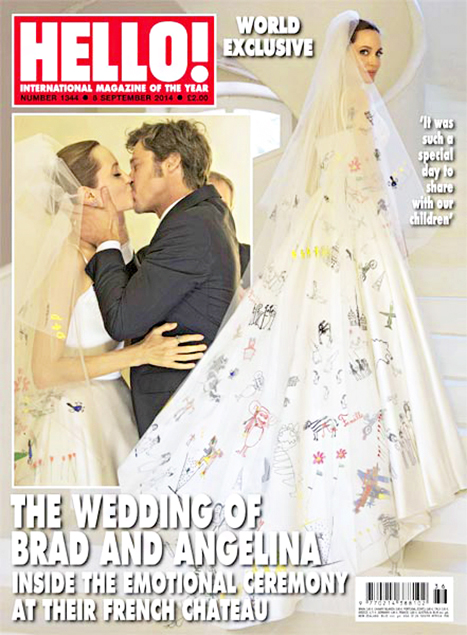 We suppose when you're Brad Pitt and Angelina Jolie you can get away with his kind of thing – and it is quite nice to make your dress so personal. Anyway, it doesn't take a couture gown to make Angelina Jolie stand out from the crowd - she would have looked beautiful no matter what she wore.