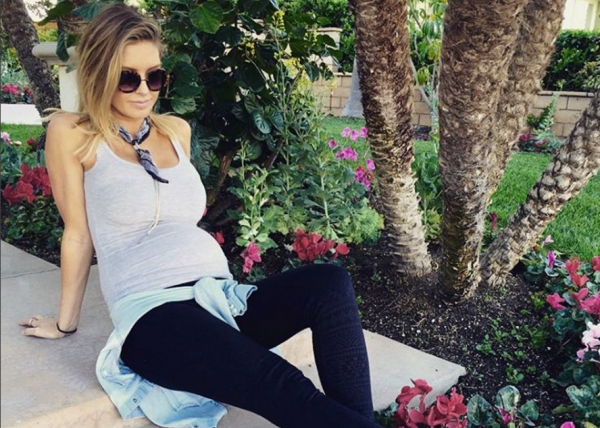 Audrina Patridge is just week away from becoming a mother for the first time.
The Hills star is expecting a baby girl with fiancé Corey Bohan and if her social media is anything to go by, she's loved every minute of it.
However, Audrina has taken to Instagram today to share her nerves about coming to the end of her nine months.
"It's going to be weird not having a belly soon or feeling little kicks punches and hiccups allll the time, I'm so used to it now and am loving it," the reality star wrote to her 1.2 million followers.
But not all pregnancies are without there obstacles as she announced the news that her baby is breech.
Staying positive, however, Audrina plans on doing a little coaxing to get the baby ready.
"I've had a pretty good pregnancy so I'm very thankful for that and also for good genes.... Just gotta get her to flip!!"
Audrina now joins the list of celebrity mums, including Pink and Kim Kardashian, whose babies were breech.
SHARE your best wishes with the reality star.