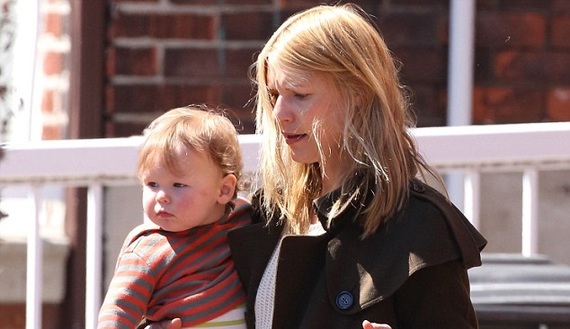 Star of award winning thriller series
Homeland
and countless movies, actress Claire Danes has opened up in an interview about the true experience of motherhood.
Claire feels that mums are pressured to only talk about the good parts of parenting, out of fear of looking like a bad parent.
"Being a mum is incredibly challenging, but we still feel a pressure to talk about it in very romantic terms."
"And it's not just that." Claire says bluntly.
Claire has a 21-month-old son, Cyrus, with her husband Hugh Dancy, star of the hit US series Hannibal. The couple married in 2009.
For Claire the hardest part of motherhood has been the feeling of being constantly needed, and the stress that comes from never being able to switch off from her responsibilities.
"We all have that resentment at times and anxiety about being trapped by the role, that responsibility," she admitted.
"And then chemically it can run riot...And there's no 'off' button. That was the hardest adjustment."
"You always feel beholden to somebody...And for so long they're like koala bears, you just feel a physical responsibility to be there for them to cling to. It's pretty primal."