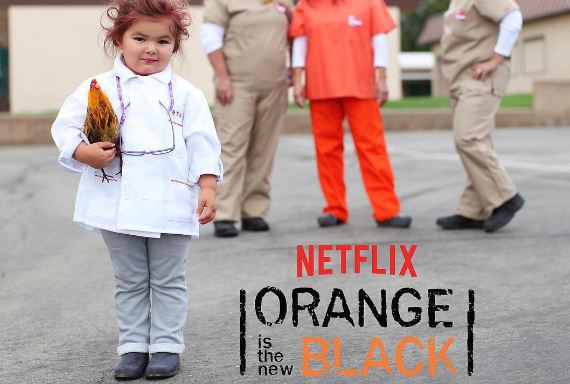 If you ask your little ones what they want to dress up as for Halloween, chances are they'll say the old favourites: a witch, a vampire, an evil overlord, someone from Frozen, that sort of thing.
So dare we say when kids go all out with their costumes it's more Mum and Dad's idea than their own? But we get it; there are few things cuter than little people in costumes, especially when the costumes are unexpected characters like Red from Orange Is the New Black.
Mum and photographer Gina Lee is definitely setting the standard. She has been dressing her gorgeous daughter Willow in an array of brilliant pop-culture inspired costumes since she was a baby, even going so far as to declare October "Dress Up Willow Month".
And while we know we'll probably go for a smear of green face paint and a black sack for our own kids (again), we have to admit to being seriously impressed by this mum's effort.
Judging by her beaming smile Willow is having the time of her life playing dress up!
SHARE if you think these are brilliant!