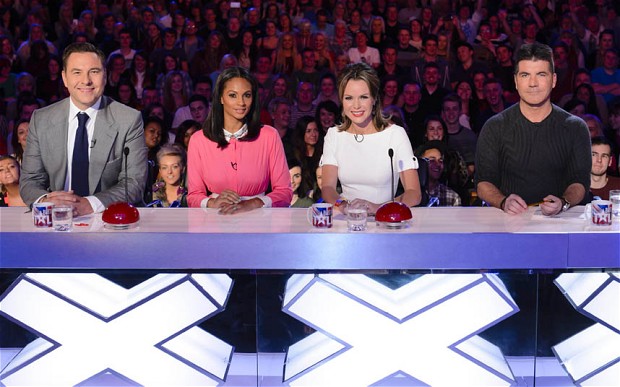 Britain's Got Talent boss Simon Cowell has admitted that the show's judges are pretty competitive when it comes to who has the cutest baby, now that they're all parents.
Simon - who became a Dad to his son Eric in February – admits he and his BGT co-stars, David Walliams, Amanda Holden and Alesha Dixon are always comparing their adorable tots.
He said, "There's a lot of competitive parenting going on. Everyone thinks their baby is the cutest."
"David is the most competitive. I think he was miffed when I became a father because it meant he wasn't the centre of attention anymore," he added.
The 54-year-old music mogul admits since becoming a Dad he is reached a happy work-life balance.
"Everything in this business is about ratings and success. But it can take over your life a bit. It's still important to me, but it's not like it used to be," he said. "I suppose having a baby gives everything a purpose."