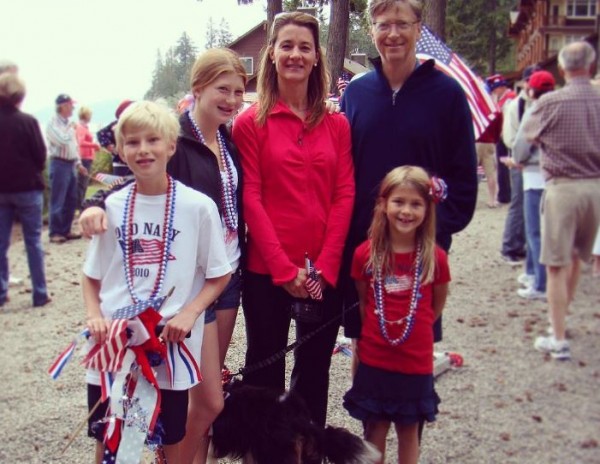 He may be worth a staggering £70 billion ($82 bn) but Bill Gates has said he won't be leaving his fortune to his kids - Jennifer, 20, Rory, 17, and Phoebe, 14 - when he passes away.
The Microsoft creator was speaking to Holly Willoughby and Ben Shephard on This Morning when he said that they will have to go out and find their own careers – because his money is dedicated to helping the poorest.
Explaining how he has made sure his kids get a good education, the 60-year-old said that his kids understand why it is important that his money goes into the Bill and Melinda Gates Foundation – a charity he set up with his wife.
Saying that money will simply "distort anything" his kids will try to do, Bill said: "Well, our kids receive a great education and some money but they will go out and have their own careers."
"This money is dedicated to helping the poorest."
Bill's comments went down really well with viewers and many people took to Twitter to praise him.
Fairly surreal seeing #BillGates on #ThisMorning today.

— Kim Taylor-Foster (@K_imbot) October 26, 2016
What a great man Bill Gates is. From Microsoft to a full time Humanitarian. Cannot even imagine how many lives he has saved. #ThisMorning pic.twitter.com/wdopb3Y7tu

— Harps (@Harps1981) October 26, 2016
"Leaving money to children distorts their future". Amazing words.So in awe of the work that his foundation is doing #BillGates #ThisMorning

— Tayo Adekeye (@fitesprit) October 26, 2016
However, after a little prompt from Ben, Bill did say that he would give his kids "a little bit" - but sure wouldn't you?!
Do you have a story that you would love to share with MummyPages? Click here and be in a chance of winning £250.
SHARE Bill's inspirational words.