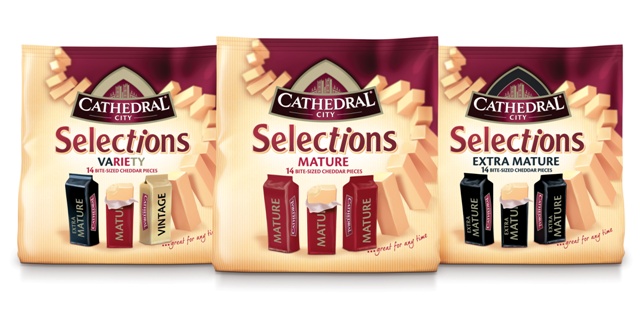 If you are having a gathering over Christmas and want to treat your guests to some nibbles, we recommend you use Cathedral City Selections. These fun-sized individually-wrapped cheese bites are perfect to serve with a glass of wine, crackers, grapes and some chutney, and are available in Mature, Extra Mature and Vintage – perfect for any cheese board.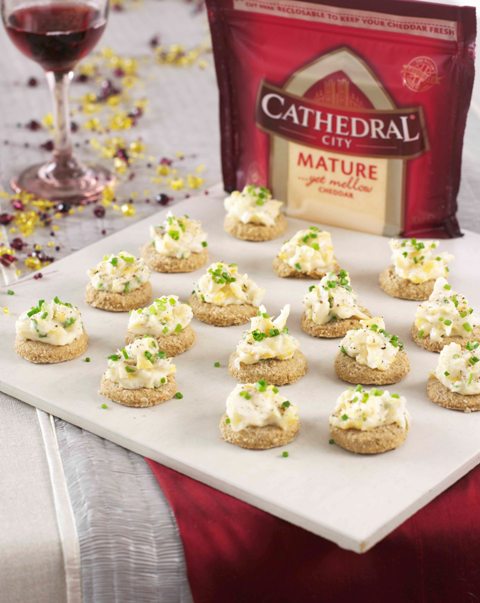 Or, if you are in the mood to make your own festive treats, why not try
Cathedral City Mature Lighter Bittersweet Bites
and
Mini Oatcakes with Arbroath Smokies in Cathedral City Mature Sauce
. These recipes are great for parties and are also really simple to make, so you spend less time in the kitchen and more time getting ready for your party.
To try out these simple and delicious recipes click on the links in the text above.