Wonderful news for celebrity chef Marcela Valladolid this week!
The 36-year-old has revealed that she is pregnant with her second child.
Marcela, who is best known for her role as co-host on Food Network's The Kitchen, announced the news on her social media.
Posting a photo of her baby's sonogram, the author and chef simply wrote: "Good morning world. What's happening out there?"
Marcela, who is already mother to 10-year-old son Fausto, is reportedly expecting for spring 2015.
The mum-to-be told People magazine: "Fau asks daily about the gender of the baby, and has already picked out names for both a brother and a sister."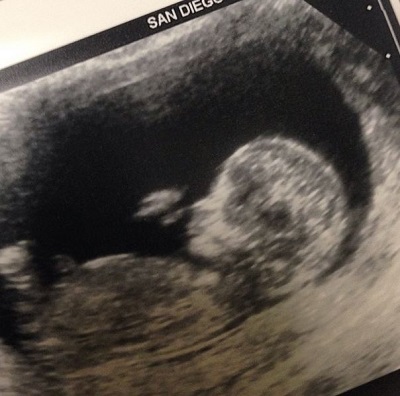 Giving an insight into her pregnancy so far, Marcela added: "It's funny because I'm eating healthier than I have in a long time. Not necessarily because I want to, but because the morning sickness will only allow for small, light meals throughout the day."
Congratulations to Marcela and her family.