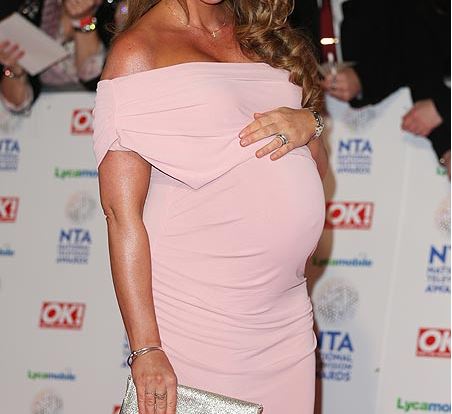 Michelle Heaton has revealed her struggle to lose her baby weight, following the birth of son a few weeks ago.
Mum-of-two Michelle took to Twitter this morning to ask for advice on how to lose the baby weight after she gave birth to her son Aaron Jay in February by caesarean section.
The former Liberty X star, 34, said that she was struggling to shift the extra pounds she gained during pregnancy as she wasn't being able to exercise much yet due to giving birth by caesarean.
"Regardless of what you may have seen/heard in mags & pictures, I still have a long way to go, 1 stone and 5lbs to be precise," said Michelle.
The celebrity said she may look as if she's gotten her slim figure back but admitted that her secret weapon is control underwear.
"Thank god for spanx in the meantime," she tweeted.