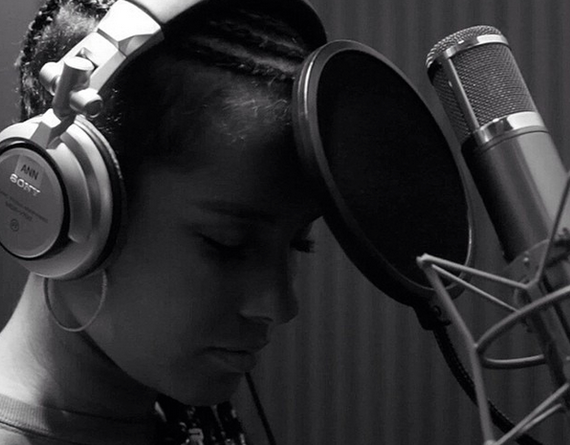 Singing star Alicia Keys revealed the due date for her second baby during an interview on the US chat show The View. According to Alicia, the new arrival could just make on time to ring in the new year.
"It's looking like December," Alicia told the hosts. "They tell me December 31. I think that's kinda cute."
This is the 33-year-old singer's second child with husband Swizz Beatz. The couple married in 2010 after dating for two years, and welcomed their son Egypt the same year.
Alicia made headlines a couple of weeks ago when she showed off her bare bump painted with a peace symbol for the We Are Here movement, her campaign for social equality and harmony.
She explained how motherhood has impacted her views on the world.
"Being a mother has definitely given me more of a fierceness and an understanding about what I believe in that much more," Alicia said.
"We Are Here is a movement of the people so we can gather our voices in one place."
"I think no matter who you are and what we might disagree on, or whatever we might think differently about, one thing we can all agree about is that we want a peaceful world for our children."