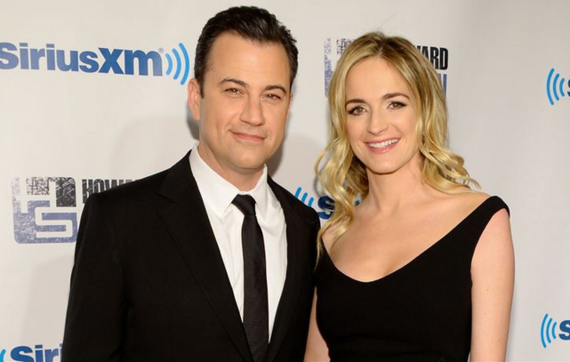 Jimmy Kimmel announced on Twitter today, that his wife Milly McNearney has given birth to a baby girl.
This is the American presenter's third child, as he is already father to his son Kevin, and his daughter Katie from his first marriage.
Jimmy tweeted the good news this evening, as well congratulating his wife in the process. The couple got married last year.
"Congratulations to my beautiful and very tough wife @mollymcneare on delivering our baby girl this morning"
The presenter then thanked all his followers for the well wishes, and even joked about a segment on his show, in which guest stars read mean tweets about themselves.
"Thanks for all your kind baby wishes - turns out, not ALL tweets are mean!"