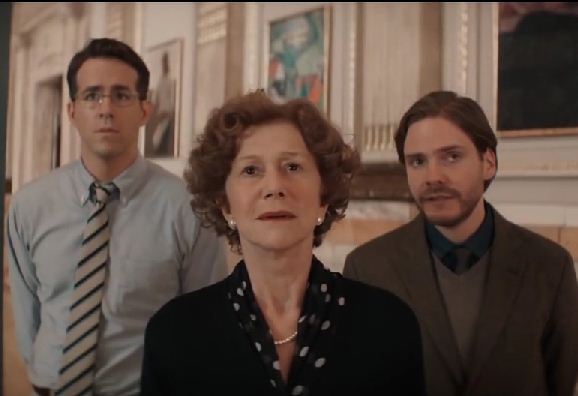 If dramas are right up your street, then we have a treat for you!

This amazing sneak peek at the latest star-studded movie, which is guaranteed to captivate its audiences, will have you booking your cinema tickets in no time!

Based on true events, The Woman in Gold tells the story of Maria Altmann who takes it upon herself to challenge the Austrian government on a piece of artwork which she believes belongs to her family.

Apparently stolen by the Nazis, Maria is determined to return the piece to its rightful owners and get justice for those directly affected by World War II.

Starring Helen Mirren, Katie Holmes and Ryan Reynolds, this is one incredible film not to be missed!

Expect goosebumps, ladies.