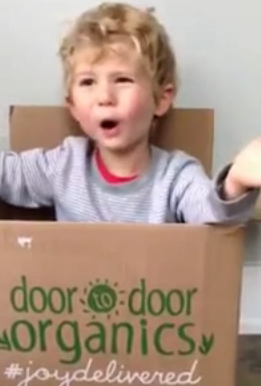 It not always easy to imagine your parents as teenagers, let alone nappy-wearing toddlers and it looks like 2-year-old toddler Bannneker Hall is going to struggle with the idea for a very long time.

Banneker's mom decided her son's reaction to the news was too good to keep to herself and we are delighted she decided to share his amazement with the rest of us!

The adorable toddler who is currently being potty-trained has obviously spent a lot of time considering the whole concept, but his father Kevin Hall never factored in…until now.

Having been told his dad also went through the potty-training process and actually wore nappies, little Banneker was the picture of outrage inside his small cardboard box.

If his reaction to that revelation wasn't enough to tickle you, how about the fact the little boy has, according to his mum Susan, taken to calling his father "my daddy Kevin Hall" for the last year.

What an absolute cutie!