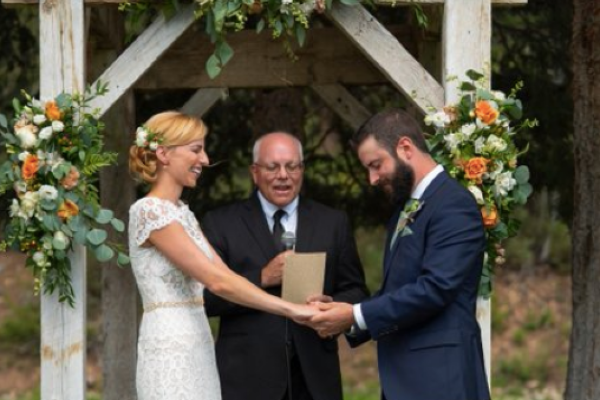 As if we didn't love dogs enough, this little gem has gone and stolen his parent's limelight.
Family and friends look on at the couple exchanging their wedding vow in Big Sky, Montana, last weekend.
We think one member of the family was feeling a little bit left out.
Not to be outdone, six-year-old labrador, Boone jumped in on the fun, for a roll around at Angie and Jayce Conway feet mid-ceremony.
It's fun watching one of my images gain traction on the internet... now I just need some help from @darth or @dog_rates to know once and for all if a dog can graduate from good boy to best boy because I think that Boone has. pic.twitter.com/50kRCtXpQq

— Good Road Co (@GoodRoadCo) August 2, 2018
Their wedding photographer, Chris Davis snapped the moment and the Internet just can't get enough of the sweet boy.
"Boone the dog has always been such a great companion for Jayce and Angie that it was no surprise to anyone that he was tasked with being the Best Boy," Davis told Press Association.
Telling the publication, Chris went onto explain how the wedding was "held between a beautiful lake and the even more beautiful Gallatin River."
"It's just a miracle that we were able to keep him out of the water until after the vows were said," he added.
In true doggy style, as soon as the ceremony came to a close Boone saw his moment and leaped into the river.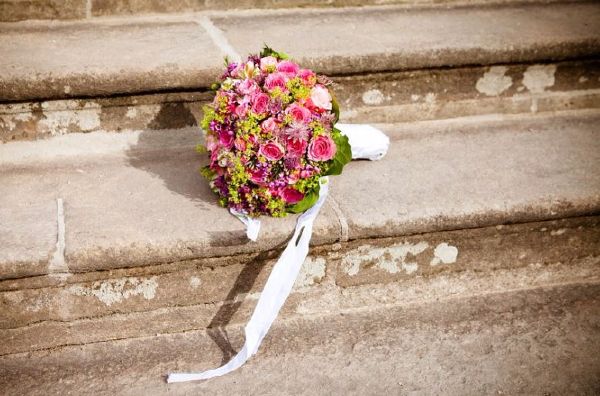 We're sure his parents were quick to forgive him.
The couple began as the childhood friends who went onto dating five years ago.
Originally Jayce had Boone from a puppy, but it wasn't long before Angie turned the duo into a trio. Congratulations to the couple on their big day!