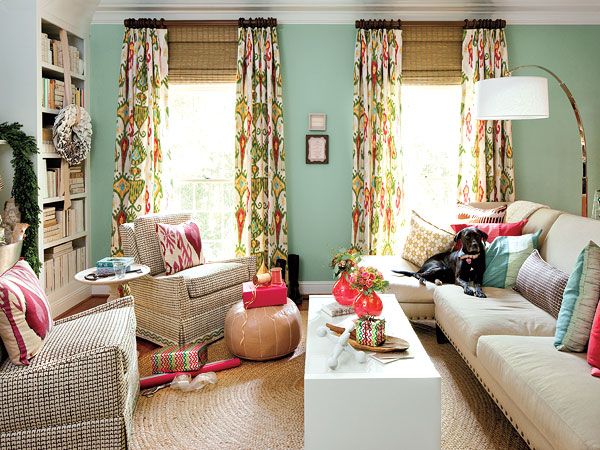 It doesn't have to cost the earth to round off an unfinished room or give a bland space a punch of personality.
Here are a few tips on adding character to a room without breaking the bank.
Picture perfect
Pictures make such a difference to your home - giving each space bags of personality and a homely feel, while reflecting your own personality. An idea is to buy some cheap frames for your favourite snaps, and spruce them up yourself with leftover paint, buttons, ribbons, or whatever else is lying around the house.
Fake it
Enlarge a stunning landscape photo mural for an instant window in a dark room. You could try snowy mountains, a beautiful lake or a summer meadow, to bring light and character into a room.
Upgrade with trim
Whether it's used on a sofa or a plain lampshade or curtains, adding trim will liven up otherwise ordinary upholstery around your home.
Pull it together
Pull your room together with affordable accessories you pick up along the way. Charity shops and car boot sales are great places for bargains - from inexpensive Chinese porcelain to affordable art, and quirky little ornaments that'll give character to a neutral room.
Jazz up a shower curtain
Shop-bought shower curtains often ride high above the floor, awkwardly revealing part of the tub. Simply sew a deep fabric hem at the bottom of the curtain to create a couture look.
Spruce up your artwork
Spruce up a humble piece of art with oversize matting and framing. Consider investing in original artwork by local up-and-comers and find out when art colleges are having student showings of original works at affordable prices.
Look around
Take the time to see what's out there. Refinish pieces you find in second hand shops, adding your own creative ideas to them. Get a piece of marble, glass or granite cut down to size and put it on top of a dresser, for example. The piece you buy will become an original all over again.
Image via Pinterest.