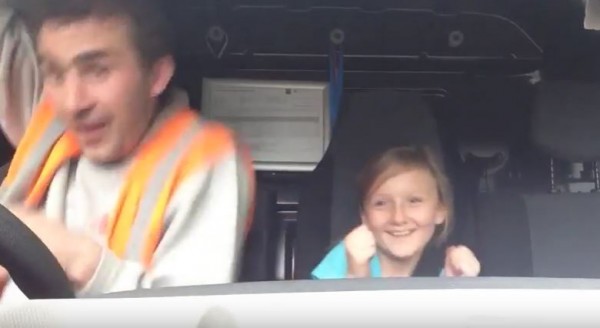 At first, this vid doesn't look very exciting.
In fact, so little happens for the first twenty seconds (of a 30 sec clip!), that you're tempted to stop watching.
It's just a dad driving along in his car with his daughter sitting there doing nothing as Ghost Town's My Boo plays away on the radio.
But as soon as it gets to the chorus, dad and daughter exchange looks and you just know something's going to happen.
And that something is a daddy-daughter dance that is too adorably funny for words!
What a great way to liven up a boring car ride.
Check out their moves below!
SHARE if this made you grin.