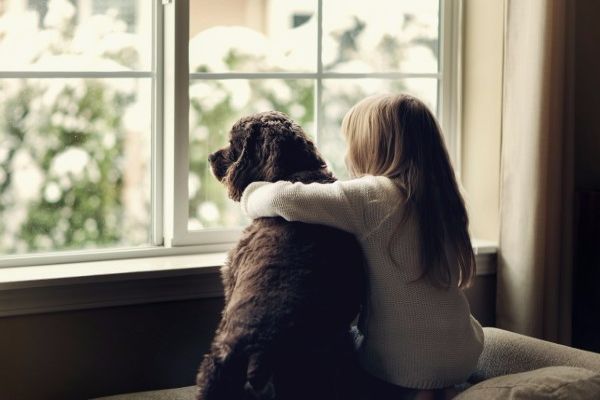 Losing a family pet is one of the most heart-breaking things you will ever go through. The death of your beloved pet can have a devastating impact on your children too.
One family lost their pet dog Flash when their house went on fire eight months ago. They were horrified when the pup passed away.
Replacing your fluffy friend is never an easy thing to do. It takes a lot of time for a family to cope with the loss of a pet, especially if you have young children.
Ashley Sylvia posted one extraordinary video to the Love What Matters Facebook page that has left us in floods of tears.
She explained that Flash didn't make it out of the fire which occurred at their family home at the beginning of the year.
She wrote, "My family lost our house and everything we owned 8 months ago to a fire."
They were distraught when they lost Flash, but the parents made the brave decision to get another dog for their three children.
Whilst they were gathered together after school, their dad surprised them by introducing them to the new member of their family- Teddy the dog.
The mum wrote, "After months of mourning we decided it was time to get another dog, so we surprised our 3 kids after school."
The heartfelt video has left us in floods of tears. We weren't the only ones who cried when Teddy was revealed.
Ashley's children were reduced to tears when they saw their dad walk into the room with the cutest little puppy in his arms.
The video was flooded with emotional comments from fellow dog owners.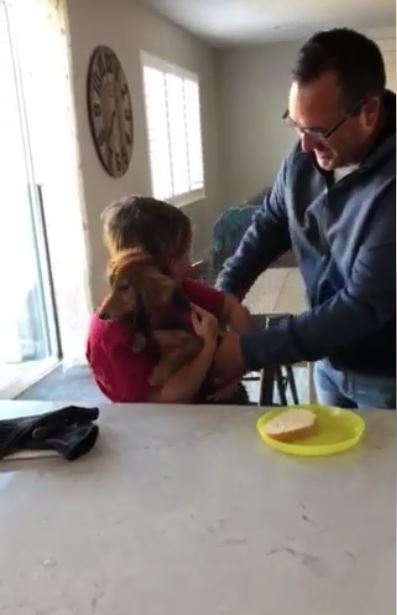 One woman wrote, "Losing a pet in any circumstance is heart-breaking, but to lose everything you have, AND your pet is especially devastating. I'm glad they're opening their hearts again to a pet. They have magical healing powers."
Another added, "So sorry for your loss. Here's to new beginnings. I'm sure Flash is pleased that your new family member will be adored."
The new addition to the family is the same breed of dog as Flash which makes this story even more heart-warming.
We are so happy they found the strength to get a new dog after such a harrowing time. Teddy is the perfect addition to their wonderfully brave family.