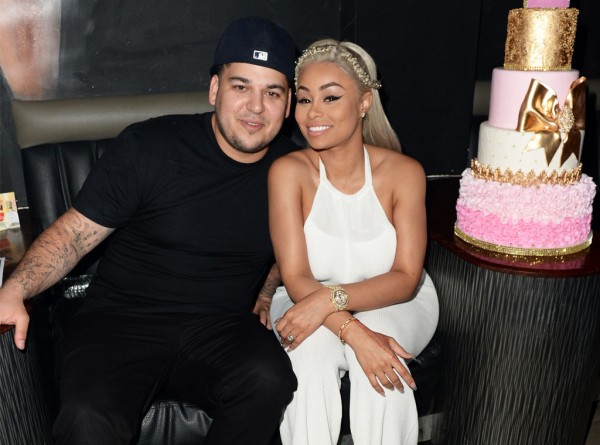 The last few months have been a real roller coaster for reality star Rob Kardashian.
Rob began dating Blac Chyna in January 2016, and after just three months the couple announced their engagement.
Chyna is currently pregnant with Rob's first child, and he appears to be extremely excited about becoming a father.
Rob, 29, took to Instagram yesterday, posting a snap of his fiancée looking gorgeous in a bump bearing pose.
The mum-to-be, who is roughly four months pregnant, is smiling while looking at her phone, donning a pale pink-track suit that reveals her tattooed baby-bump.
Captioned "my babies so pretty," Rob shared this loving picture with his 6.8 million followers, and fans flocked with comments of well wishes.
One fan wrote "Rob, your baby is going to be adorable, and very lucky to have you and Chyna as parents" while another commented saying "its nice to see you both happy!"
The couple's relationship had a rocky start, due to the fact that Blac Chyna used to date Tyga, who is now dating Rob's sister Kylie Jenner.
However, it would appear that things are going well in the Kardashian household as they wait for their new arrival.
SHARE if you think Rob will make a great father.