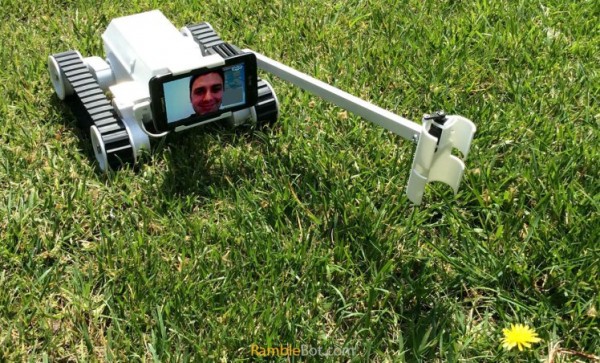 When dad Matt Walker married his second wife, he made the tough decision to move countries. He left his native Brisbane, Australia for San Jose in California, and sadly this meant leaving his two boys too.
It broke his heart saying goodbye to his two sons, Jarvis (9) and Maxi (7), from his marriage to first wife Sharon.
While he still flies back to visit for every birthday, special occasion and school holiday, Matt was unable to have the quality time that he craved with his sons – Skype can only do so much.
So, he turned himself into a robot. Well, more or less.
He built the RambleBot, a small white tank with a space up front for his smartphone and a grabby arm so he can join in the kids' games.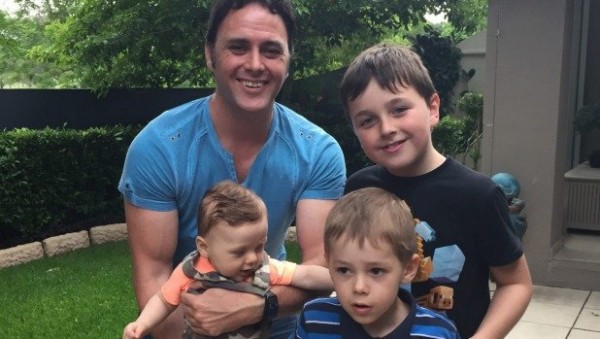 For the last three years, when he can't make it over to see them, Matt uses the RambleBot to chat and hang out with them.
While he admits it's no substitute for being there in the flesh, he reckons it's the next best thing.
"What's my son going to tell his psychoanalyst in the future – my father was a tiny little robot?," Matt told the Sydney Morning Herald jokingly.
"Telepresence will never be as good as being there in real life. However it's actually easier to play hide and seek. I'm able to hide in the most obscure corners and under beds!"
Matt's invention hasn't just allowed him to see his kids – it's also helped his autistic son, Maxi, who doesn't normally look his parents in the eye.
When Maxi talks to his dad via the robot, however, he looks straight at the screen, and Matt feels this is a nice, gradual way to get Maxi used to making eye contact.
"These things take time, but he's making progress slowly," he said.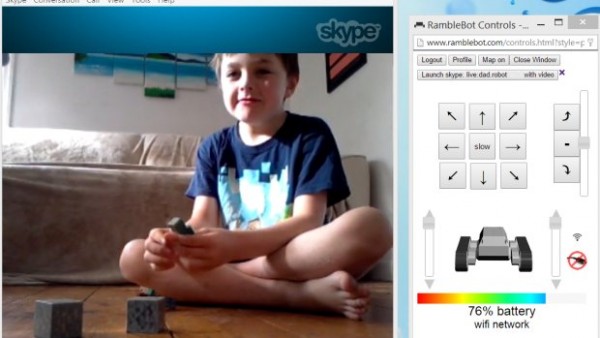 Ex-wife Sharon says it didn't make the divorce easier, but it showed how much Matt wanted to remain part of the boys' lives.
"You have to be open to making it work, but really, when the motivation of both parents is the children's happiness, then usually you can get to that place," she said.
Matt now sells two types of RambleBot – with and without an arm for gripping – on his website, for $248 (€168) and $199 (€127) respectively, which is significantly cheaper than other telepresence robots already on the market. "I truly feel this is the beginning of something that will be huge in the future," he says.
Hmm, not sure about that, but hey, it's helping his kids so it's all good.
You can check out Matt's Ramblebot at http://www.ramblebot.com/.
SHARE if you think Matt's invention is pretty nifty!