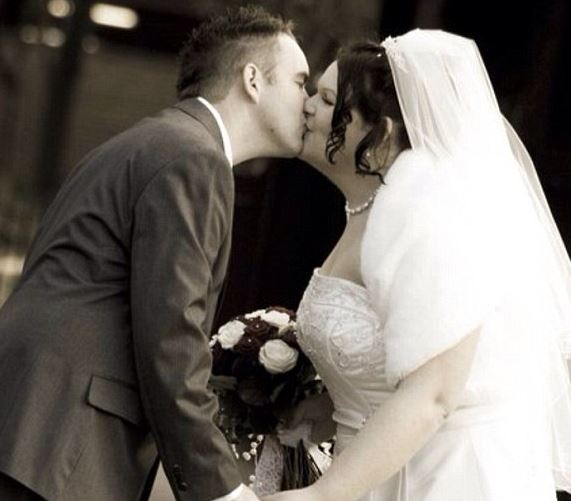 We're tearing up just writing this – it's a heartbreaking, but truly touching story.
A terminally ill dad who has been given six months to live has written a number of letters to his three-year-old son, so he makes sure he's involved in the big moments of his child's life.
Simon Langston is only 32 and has been diagnosed with terminal brain cancer after going to the doctor with dizziness and nausea.
He has written a letter for his son Alfie's birthdays and for special occasions, such as his wedding day and when he passes his driving test.
As well as trying to be a presence in Alfie's future, Simon also renewed his wedding vows with wife Kelly in a Halloween-themed wedding – a chance to gather all their loved ones together for a big celebration.
The brain biopsy Simon underwent has left him confined to a wheelchair with limited speech and he is now being cared for at home by his wife, where they hope to spend a final Christmas together.
Our thoughts are with Simon, Kelly and little Alfie – this really is a tragedy.