Looking for something new to read to your curious little one?
Emma Ledden, Irish TV presenter for The Den, BBC, MTV and more has written a new children's book that could be right up their alley!
All The Rainbow's Colours is an inspirational and arm-hearted book exploring diversity, inclusion and belonging for children, parents, and teachers. With engaging lyrical text and colourful illustrations this book is a must have for every child's bookshelf. Ideal for kids between ages 3- 6 year, it can help answer questions, entertain and get them engaged!
'I wrote this book in the hope my boys grow up in a more accepting world,' Emma shared. 'We live in an increasingly diverse world and all our children will encounter people of different races, cultures, and abilities. They'll make friends with children from different familial structures. This book is to help them understand and celebrate difference at the age they start to notice it.'
Emma had written the book as a way to encourage acceptance and understanding in our youngest and most impressionable minds - our children. She has also created a workbook for teachers and parents to use with their children to go along with the book. As a mother to 2 young boys, she really understands how important it is to start this conversation early.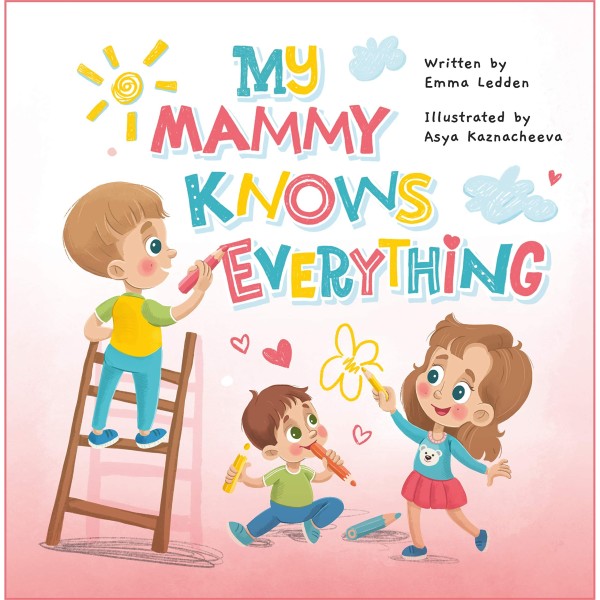 Emma has also recently written and released another children's book 'My Mammy Knows Everything'. 'My Mammy Knows Everything' is a celebration of mammys and all their superpowers! Because to small children their mammys are their world, they are the fixers, the co-pilots, the movers, and shakers in their every day. They can find lost stuff, cook, comfort, cure, play, and even send their kids to sleep – sometimes! It's a beautiful story and especially nice for new mothers.
Check out how to get the books here!