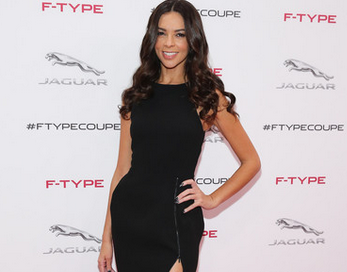 It has been revealed that Terri Seymour is expecting her first child with her boyfriend, Clark Mallon.
The Extra presenter told Hello! magazine that it hasn't been easy keeping the news quiet: "It's been quite hard to keep it under wraps. We haven't told many people. It's going to be so much more real when everyone knows. We were trying to get pregnant so this is the best news ever."
Terri went out with Simon Cowell for six years and told Hello! that The X Factor judge is thrilled for them: "He's so thrilled for us. We were having dinner in LA and I told him and he was over the moon. Actually immediately after congratulating me the first thing he said was he had to be the godfather."
Congratulations to the happy couple on this exciting news!