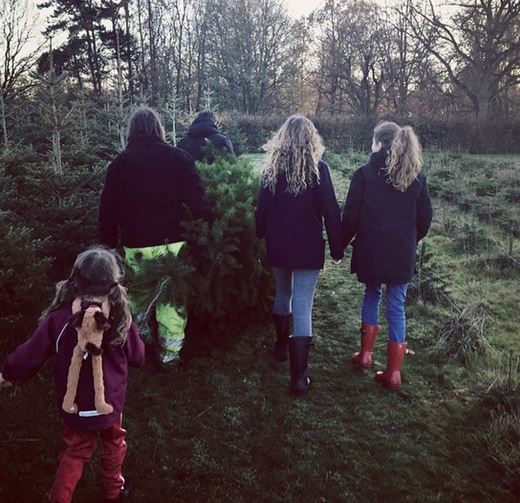 It's always lovely to hear that a celeb couple may be planning on adding to their brood, so when Jamie Oliver's beautiful wife Jools hinted that she may like another baby, we got a little excited!

In an interview with Style magazine, Jools pointed out an adorable Moses basket she designed, but wasn't getting much use out of.

Suggesting that she'd rather it was more functional than ornamental, the mum-of-four said: "There's this Moses basket I designed. I haven't been able to test it personally. It would be nice to put it to use." Awww!

Jools, who is mum to 12-year-old Poppy,11-year-old Daisy,five-year-old Petal and four-year-old Buddy, definitely has her hands full, but has never made any secret of her desire to have more children.

Having married TV chef Jamie in 2000, the couple always appeared very family-oriented, despite having butted heads over particular forms of discipline, so we'd love to see an adorable new Oliver arrival!

Chatting in 2012 about the possibility of extending their family unit, Jools acknowledged that it may not be the best time, saying: "Jamie said to give it a couple of years, then maybe we can think about it."

Oooh, it sounds like some planning may now be taking place!