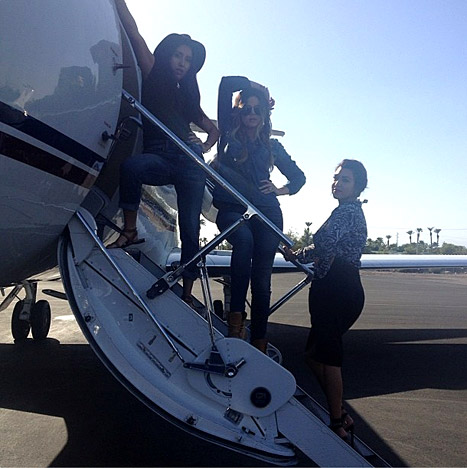 This famous mum certainly isn't famed for biting her tongue, so we're not too surprised that Kourtney Kardashian has spoken candidly about the father of her adorable kids, Mason and Penelope and newly arrived baby son.

The oldest Kardashian sister admitted that her eight year relationship with Scott Disick didn't begin with an intense feeling of love at first sight and responded to the suggestion that it may have with an outright 'No!"

Speaking to the pastor who officiated at her younger sister Kim's wedding to rapper Kanye West, Kourtney opens up and reveals that the father of her three children did little to impress her at the beginning.

Chatting on an episode of their show Kourtney and Scott Take The Hamptons, the stunning thirty-five-year old said: "I just thought he was SO annoying. He was four years younger. He lived in New York. He didn't have a job."

When those comments were met with a slightly awkward silence, good-natured Scott quipped: "Three kids later and still no job!" which caused Kourt to burst into gales of laughter.

Love at first sight or not, we think this pair are very well suited!