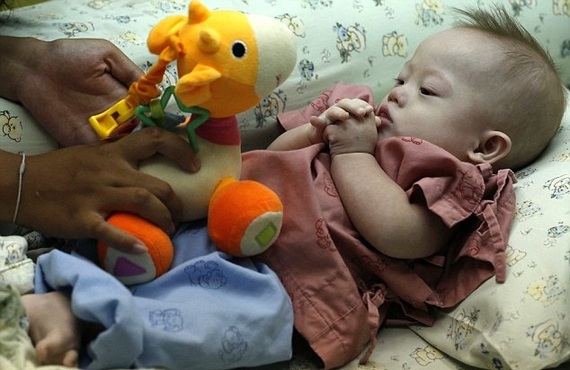 More shocking allegations have emerged in the story of Gammy, the baby with Down syndrome who was abandoned in Thailand by his Australian parents.
It has now come out that David Farnell, Gammy's father, is a registered child sex offender. He has been convicted of sexual assault against three girls under the age of 13.
His wife, Wendy Farnell, is said to be aware of his record.
Child safety officials have made several attempts to visit the couple but they appear to have fled their home. There is no sign of them or of their baby daughter; Gammy's twin sister.
The RSPCA have rescued a dog that the couple abandoned in their house.
Gammy's surrogate mother, Pattaramon Janbua, was shocked as the turn of events, saying "If the father is an offender I want my daughter back."
She is not too frightened for her surrogate daughter's safety however. "I am a little bit worried but not a lot because they are father and daughter. I don't think that he will do anything bad to his own daughter."