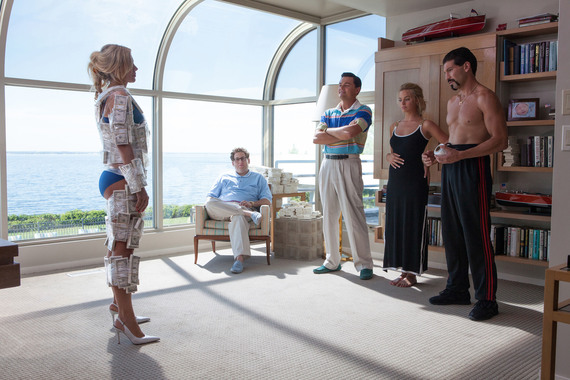 Star of hit movie Wolf of Wall Street, The Walking Dead and the upcoming film Fury, Jon Bernthal has confirmed that he and his wife Erin Angle are expecting their third child.
Jon and Erin, who married in 2010, have two young sons together aged three and 20-months old.
After years of minor roles, the 38-year-old actor rose to fame as Shane Walsh in The Walking Dead, going on to star opposite Leonardo DiCaprio in Wolf of Wall Street.
He announced the happy news at the premiere for his new film Fury, where he stars opposite Brad Pitt.
The couple are keeping the details secret, preferring to keep everything a surprise. During Erin's last pregnancy Jon joked in an interview that as far as finding out the baby's gender "she calls the shots in that department".
It looks like we'll have to wait a few more months to find out more!