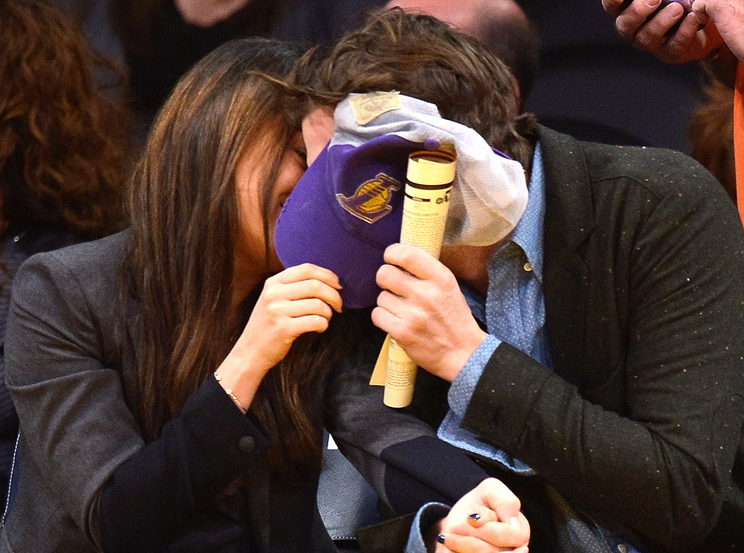 Ever since news broke that Mila Kunis gave birth for her first child with Ashton Kutcher, we have been waiting patiently for snaps of the little one. But we're not sure if the new parents will be best pleased with the latest leak.
The couple, who have kept their daughter Wyatt Isabelle away from the limelight since her birth in September of last year, have only officially released one picture of their daughter shortly after her birth.
The latest pictures to emerge are reportedly from a Christmas card sent before the New Year, with one showing a close up of the family and another showing them playing dress-up.
And not surprising, they show a very happy family. What an absolutely adorable little girl!
The couple have been engaged since February 2014 and recently sparked rumours that they secretly got married after Ashton posted this picture to his Facebook page.