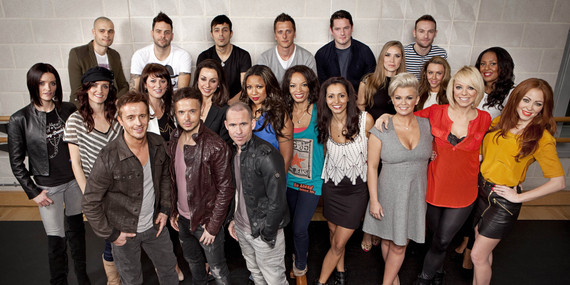 Former pop star and TV presenter Michelle Heaton has spoken out about her recent experience of getting a hysterectomy.
Michelle underwent a full abdominal hysterectomy two weeks ago, planned after she discovered she has the BRCA2 gene. This gene which puts carriers at a much greater risk of developing breast, ovarian, fallopian and other reproductive cancers.
The 35-year-old mum of two also had a double mastectomy and breast reconstructive surgery in November 2012.
Writing in her OK! column, Michelle shared her difficult experience.
"I was in hospital and bed-bound for four days. It's been a tough, stressful, painful and emotional 13 days," she said.
"As a family we decided we wanted some privacy at this difficult time and I'm glad we did as it was a lot tougher than I'd anticipated so I'm happy we had time to get better and breathe as a family."
Michelle explained how tough it was to know she will never have more children. She has two children with her husband Hugh Hanly; her daughter Faith is two, while her son Aaron is eight months old.
"Facing the fact I can never have children again was obviously the hardest part when I came round. But that's an emotion I actually got over more hastily than I thought I would," Michelle confided.
"When I really look at my children, I see the reason I underwent this life-changing op and that's to be here for them and to hopefully eliminate the chance of them having to see their mum go through what my dad saw with his, and her with hers and so on."