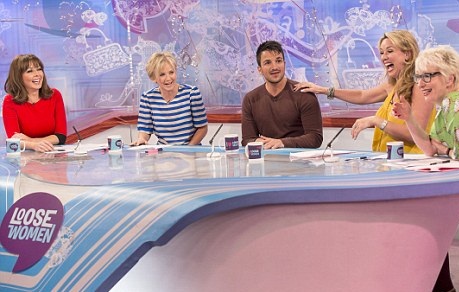 Soap actress and TV presenter Claire Sweeney has welcomed her first child, a baby boy.
The baby was delivered by caesarean, which had been planned due to health concerns.
The 43-year-old actress hasn't publically announced the birth yet, but teased fans beforehand on Twitter, posting:
"Less than 24 hours til I meet my little man!"
The birth was later confirmed by a friend of Claire's on Twitter who congratulated her and her ex-fiancé Daniel Riley on their new arrival.

Claire and Daniel ended their engagement at Christmas last year, before Claire discovered she was pregnant in January. While they are not together, they are on fantastic terms and are very excited about becoming parents.
Claire revealed in an interview before the birth how supportive her ex was about the baby.
"Dan has been brilliant, he couldn't have been better, he's so supportive." Claire explained. "He will be there at the birth, which will be in Liverpool as I have a support system there - my mum and his mum. I feel very lucky."
There are no detail yet on the little boy or what he'll be named, but we have a had some interesting hints. Claire suggested a name in an interview, but said she wanted to wait until he arrived to choose.
"I've thought about calling him Gabriel, because he's my little angel sent from heaven, but I'll wait until I see him to finally decide."
Pete Price, Claire's radio DJ friend who confirmed the birth on Twitter posted a rather cryptic joke about the possible name:
"I love Claire's Sweeney's sense of humour about the Baby's name. I rather liked the name Walton."

At least that's one name that's out!