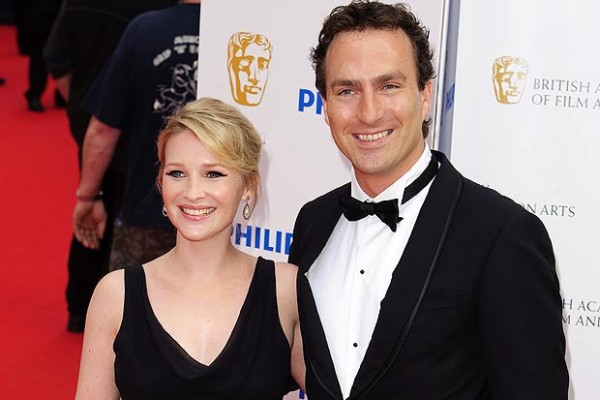 Taking to Twitter, Joanna Page has announced that she is expecting her third child.
The Gavin and Stacey shared the news over the weekend and admitted that morning sickness was a 'breeze' compared to looking after two kids.
Some good news! We've got baby number 3 on the way!!!! Morning sickness is a breeze when you're already looking after a 3 and 1 year old!

— Joanna Page (@jopage_) June 18, 2016
This is the third child for Joanna and her actor husband, James Thornton.
The actor also took to his social media to announce the news.
Great news! Baby number 3 is on the way! Gonna be shifting from man to man marking to more of a zonal system of child control!

— James Thornton (@JamesThornton_) June 18, 2016
Joanna and James married in 2003 and have been very open about wanting a big family.
"James is one of four, so to him four is the norm. For me one is the norm, but I can see how people get addicted to having babies," the actress said in an interview.
"I would like to keep going and pop out as many as possible - I only wish I'd started having them at a younger age."
Well, for now there is one more on the way and we want to wish a big congratulations to the pair on their great news.
SHARE this great news.