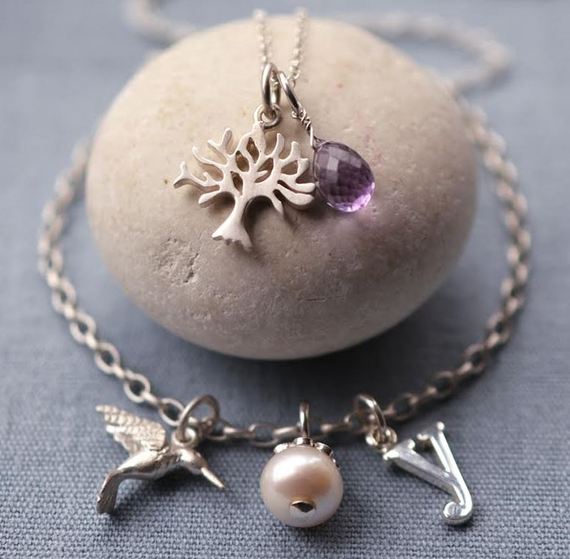 Lily Charmed invites you to choose, or even create, an extra special gift like no other for your own little treasure.
Lily Charmed was launched in 2011 by cousins Marcus Pearce and Lucy Lee, and named after Marcus' charming daughter, Lily.
Their desire to create beautiful and original jewellery that celebrates special occasions and relationships, led them to create their unique message cards.
The message card frames the charms you choose, and shares the meaning behind your gift – making it one which will be treasured forever.
Marcus and Lucy know that buying 'off the shelf' doesn't always give you the right sentiment or message you're looking for and have made sure you can make your gift even more unique by creating your own personalised message.
Lily Charmed's stunning charms, necklaces, bracelets and earrings are delicate and detailed and Lucy and Marcus are sure you'll love them as much as they do.
It couldn't be easier to create your own personalised gift – you can even preview the product to see how your message looks before you buy.
Lily Charmed are giving MummyPages mums a special 10% discount for all orders on their site - just enter MUMMYPAGES as a discount code when ordering.
Whether your little one is celebrating her First Holy Communion or Confirmation, is a first-time flower girl or celebrating a birthday, she will hold a Lily Charmed gift close to her heart forever.
Visit
www.lilycharmed.com
to see the stunning range of jewellery and visit the 'Personalise' section to create your own one-in-a-million gift.