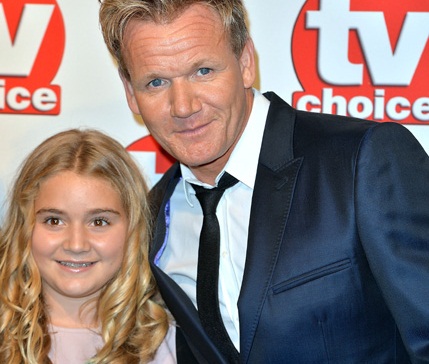 Cooking clearly runs in the family because Gordon Ramsay's daughter Matilda is going to host her own show at just 12 years old.
Matilda's new cooking show, Tillywood, will air early next year on CBeebies. The 47-year-old dad recalled the experience of watching her record the show in LA.
"It was just fascinating watching her, saying, 'Dad's food is posh, but my food is real food', and showing this to her friends."

"She has a TV programme at 12. She has all the makings of a great chef. If you had put me in front of a camera at 12, even then, I would have told you to f**k off."
Hopefully Matilda doesn't take after her father too much...