Do our floppy ears deceive us, or is Lady and the Tramp getting a live action reboot? Yes, yes… it's exciting to see who is cast as who in the many remakes of Disney's beloved animations. However, if we are being honest, dog actors are 100% more adorable than humans- making this particular film so exciting.
Here's all we know about the casting of Lady and the Tramp.
Lady
This iconic canine character will be played by a gorgeous cocker spaniel, named Rose. Rose's brown and beige fur, along with her cute floppy ears make her the perfect casting choice for our beloved Lady. The talented Tessa Thompson, of Creed and Thor: Ragnarok, has been cast as Lady's voice- and we couldn't be more excited.
Tramp
He's a tramp... but we love him. The adorable terrier who has bagged the role of Tramp, has an interesting back story. After being rescued by Halo Animal Rescue from a kill-shelter in New Mexico, the pooch was adopted by none other that Mark Forbes, a trainer on the crew of the new film. In keeping with the theme of animal rights, Tramp will be voiced by activist Justin Theroux, known for his roles in Mulholland Drive and On The Basis Of Sex.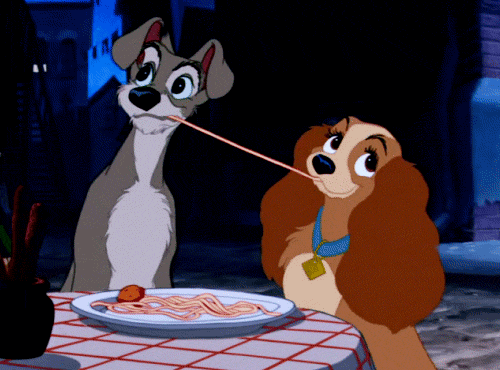 Trusty, Jock, Bull and Peg
A Star is Born's Sam Elliot will be voicing Trusty, the trustworthy bloodhound with no sense of smell, a character who plays a key role in the rescue of Tramp from the dogcatcher. The hilarious Ashley Benson will voice Jock, the Scottish terrier who lives next door to Lady. We are super excited for this gender swap, as Benson's gorgeous Scottish twang seems made for the role of Jock. Adding to this star-studded cast is Avengers' Benedict Wong, who will lend his voice to Bull, the adorable Bulldog from the pound.
The icon that is Janelle Monáe will be taking on the legendary song He's a Tramp, originally sung by Peggy Lee in the 1955 animation. Janelle Monáe voice seems ideal for the sultry Tibetan spaniel, Peg who sings the song to Lady when she spends a night in the pound.
Directed by Charlie Bean, produced by Bringham Taylor and written by Andrew Bujalski, this live-action remake of Lady and the Tramp is bound get tails wagging when it airs in November. This time, the small screen will have the honour of bringing us this widely anticipated film and thankfully, us Disney-dog-lovers won't have to wait too long. On November 12, 2019, the film will be available on #Disney+, the new streaming platform set to compete with the likes of Netflix and Hayu.
We cannot wait to see real-live Lady and real-live Tramp, fall in love all over again.