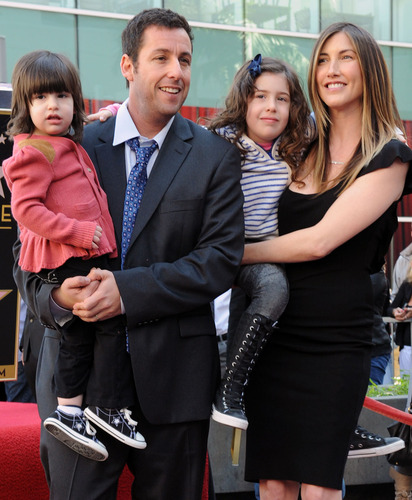 Actor Adam Sandler has won a legal dispute against his former nanny.
Deanne McDonald - who was awarded $80,000 in damages in 2010 after she accused the '50 First Dates' star of treating her like a slave and criminal activity - has been ordered to repay the money she received for breaching their confidentiality agreement.
The 47-year-old actor's production company HP Productions hired Deanne in 2009, but she successfully took them to court after her employment ended the next year.
She secured $48,000 in damages and $32,000 for legal fees before agreeing to never speak about the case again.
But last year, Deanne attempted to terminate and rescind the settlement agreement by suing HP and Scott Sandler, Adam's brother who co-runs the company, for more money.
Adam, who has two daughters, Sadie, eight, and Sunny, six, with wife Jackie Sandler, and his company claimed the new lawsuit violated a clause in the previous settlement.
The nanny has been ordered to return the money and restrained from filing another lawsuit.