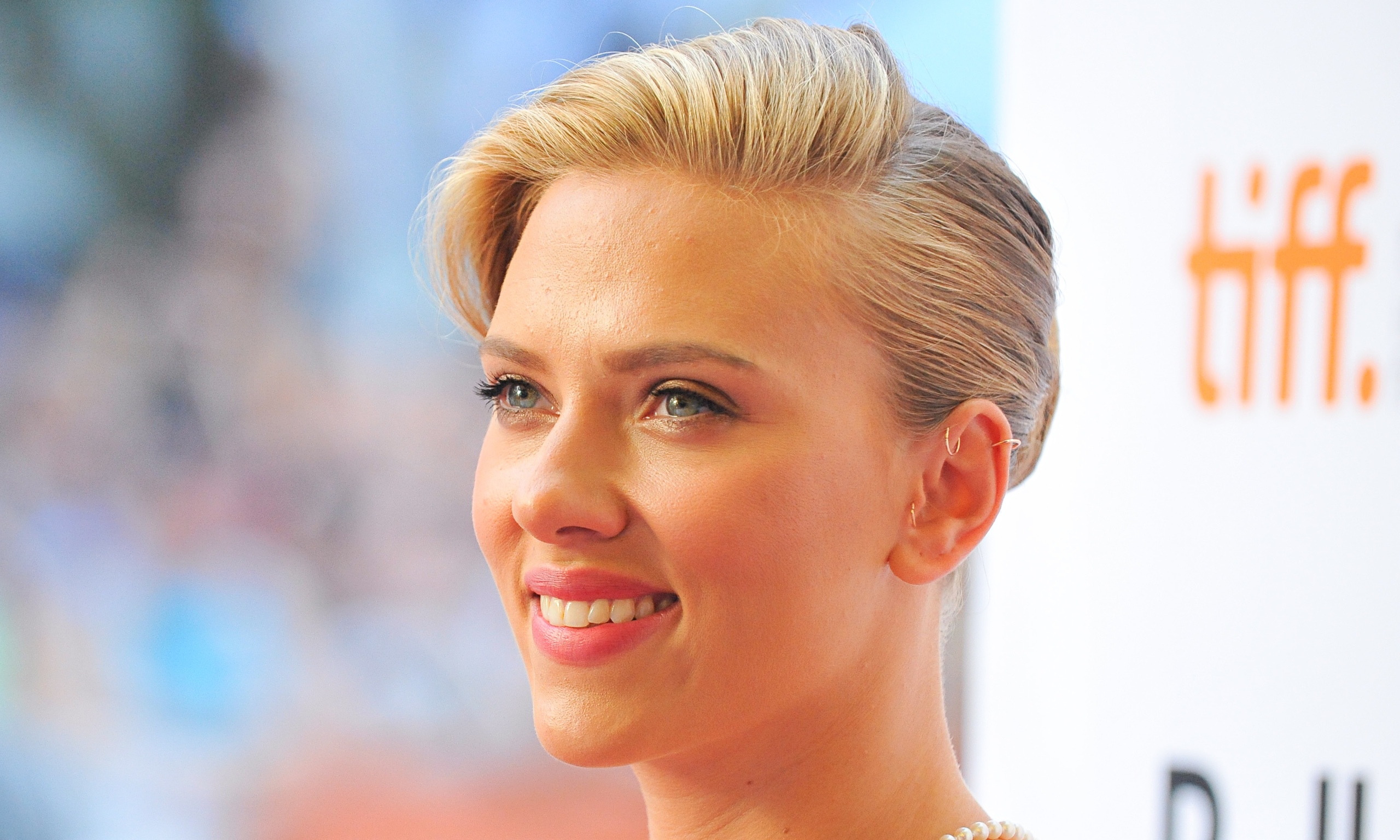 Actress Scarlett Johansson became a mother for the first time back in September, but she has kept her new little one away from the media until now.
The star was pictured in New York last night, cradling two-month old Rose in public for the first time.
​The little one buried her face in her mum's neck as she was carried to a waiting car.
Rose was wrapped up warmly from the cold weather in a furry white hat and padded jacket - though Scarlett looked a little more glamourous with her cropped platinum hair and gold clutch bag.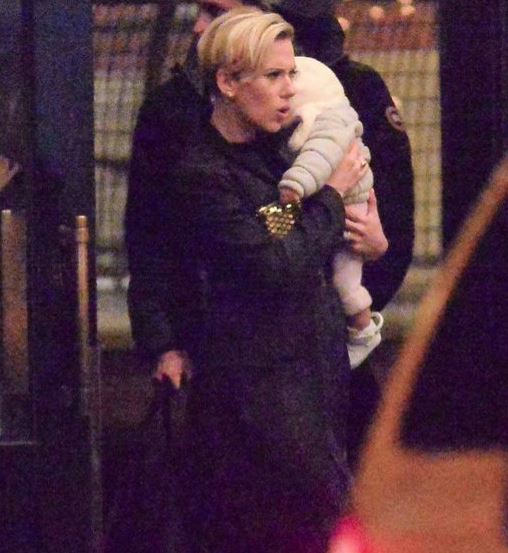 The actress made her second post-birth red carpet appearance last night too, wearing a cinched black and navy dress and looking every inch the glowing mother.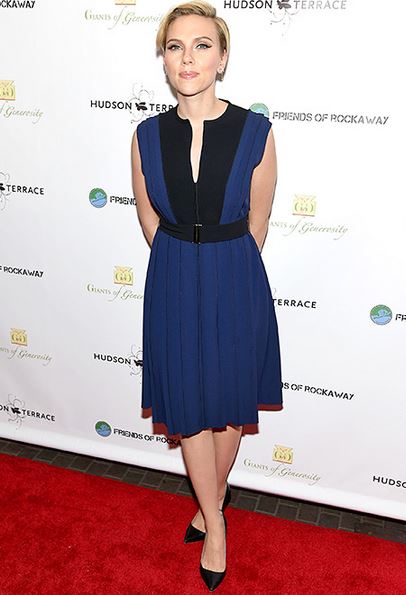 Scarlett is curently engaged to Rose's father, journalist Romain Duriac.
The pair live together in New York, though Scarlett spent most of her pregnancy in Romain's native France.